Back to overview
iPad, iPhone & MacBook – how do you get a grip on management?
---
Managing laptops, desktops, telephones and tablets can be a daunting challenge. How do you tailor those devices to your organisation and how do you protect privacy-sensitive data without giving your IT department a migraine?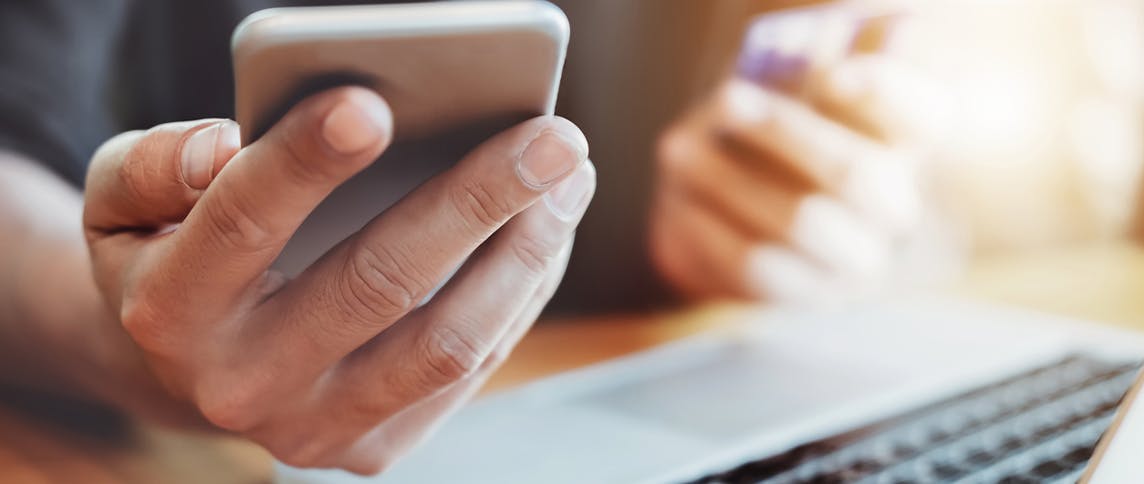 Apple devices increase employees' enjoyment of work, as well as their productivity. Ideally, you would like a straightforward way to configure all these devices for your organisation. Not just your MacBooks, but also your iPads, iPhones and even Apple TV. You have to register the devices and give them access to your network and your apps, and you need to do the same for employees working from home or on-site. This may involve an enormous number of devices. And then you have to secure everything as well. Data breaches and cyber attacks are things no one looks forward to.
Patches, passwords and new devices
That challenge also made itself felt at a children's hospital. The hospital was looking for a way to make their young patients' stays more pleasant. With the help of a partner, the hospital put an iPad next to every bed. This enables the hospital to install games specifically tailored to the child's age or interests. The children can also choose apps themselves, within certain limits, that can quickly be installed on the iPads.
A few years ago, a chain of home furnishing shops discovered how easy it was to use iPads to check showroom stocks, place orders, and show customers how products look in a living room. Employees also use MacBooks in the office, when they are visiting a customer and, increasingly, when they work from home. That went well, except for the fact that the IT department was at its wits' end with constantly rolling out patches and updates, resetting passwords and registering new devices in an organisation that was growing rapidly.
Get right to work
Organisations such as the hospital and the home furnishing chain use a great many Apple devices. Apple Business Manager (ABM) is something they really cannot do without. This enables you to seamlessly include MacBooks, iPads, Apple TVs and iPhones in your organisation. An intuitive online portal enables you to easily give devices and employees access to everything they need. Want to purchase Apps or iBooks, even in bulk, and distribute them to the right people in your organisation? No problem.
Winning combination
Combining ABM with a Mobile Device Management (MDM) solution like Jamf helps your administrator install devices remotely. Many devices can be installed simultaneously if need be. This ensures that the devices immediately have the correct settings for e-mail, Wi-Fi and applications. You can determine which user or group of users will have access to certain applications and you can impose restrictions in this respect. You have a clear overview of the settings on every device. When you want to run an update or install new applications, you can do that easily on multiple devices at the same time.
Thanks to Jamf's outstanding security, the data on your devices will never end up in the wrong hands. Should one of your employees' devices be lost or stolen, Jamf will locate it and you can lock it or wipe it remotely.
Ease and security
The smart and secure setting-up of the iPad tablets at the hospital would have been extremely challenging if the administrator had had to configure each iPad individually. Such a process is not only time-consuming, but it also increases the risk of careless configuration.

Thanks to MDM and Jamf, the devices are easy to manage, and that management takes into account the very strict security and compliance requirements the hospital must meet. This gives the children the distraction they so desperately need while giving hospital staff some respite from having to keep the children entertained and relieving them of the responsibility of having to set up each iPad individually and then manually wipe and prepare each one for a new user.
Since introducing ABM and Jamf, the home furnishing shops have been using their iPads and MacBooks more efficiently and more securely. Updates are immediately installed on each device, with employees receiving an automatic reminder when they need to reset their passwords and users receiving exactly the apps and services they need without having to hunt these down themselves.
Would you like to know more about ABM and MDM?
We can help you set up your Apple device management system.
Contact us
Amac
Amac is the largest Apple Premium Reseller in Europe, with fifty stores throughout the Netherlands. Amac Pro is the professional user's partner for the use of Apple products in their businesses. Amac Pro offers personal assistance, installation and maintenance, as well as services such as training, repairs, trade-ins and tailored financing.
Amac Pro - AFS
Share article