Back to overview
Practical examples: mobile workspaces are more productive
---
More and more companies are discovering the benefits of mobile workspaces and are making smart use of iPhones and iPads. Here are three examples from actual practice.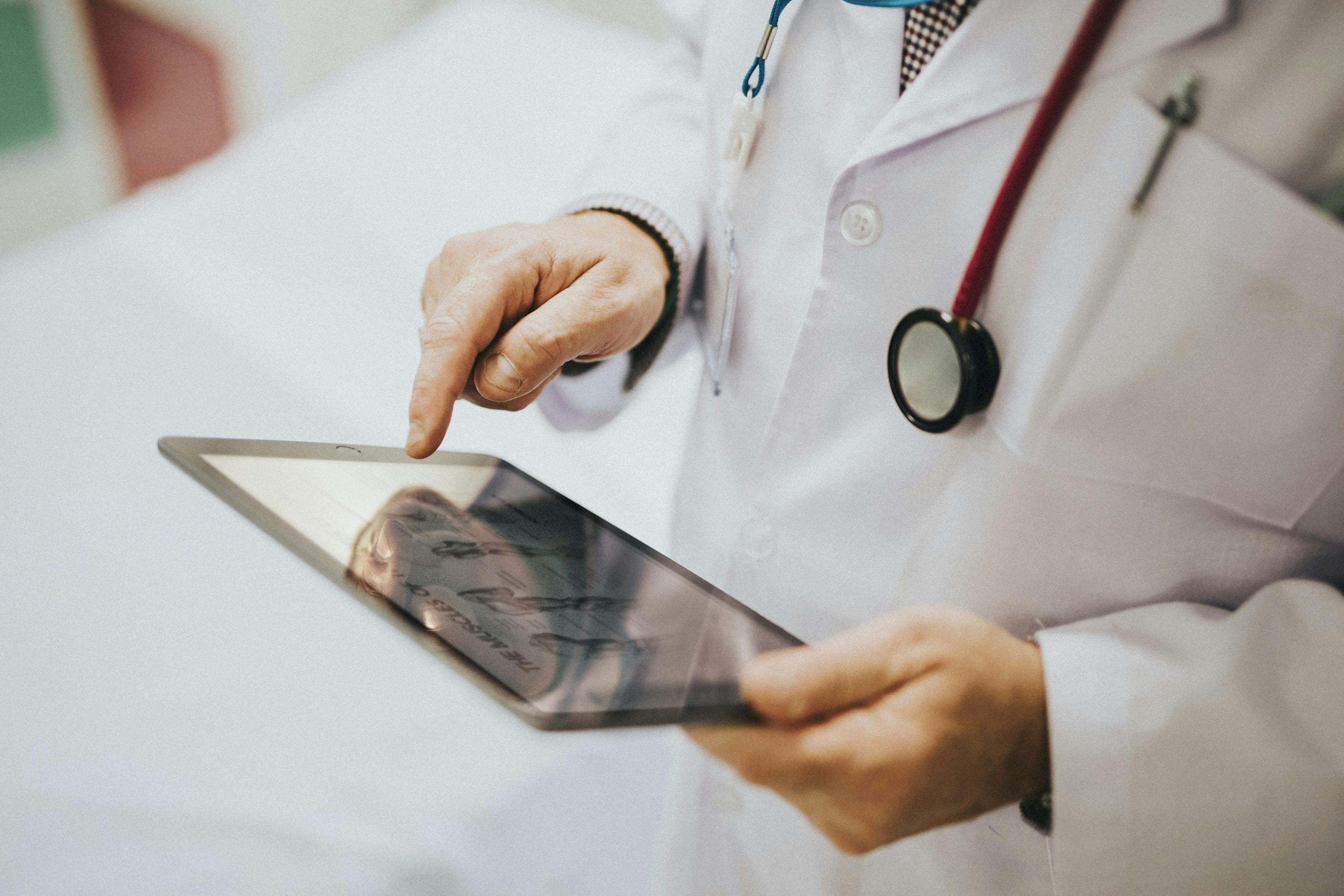 1. More pleasant hospital stay thanks to mobile devices
The healthcare sector is well on its way to applying mobile technology. A hospital stay is never fun, but it becomes more pleasant if patients have better insight into their data and are involved in their recovery plan. The perfect means for this is the iPad, which is often used in private life and experienced as being highly user-friendly. In a hospital in Louisiana, and in the Westfriesgasthuis in the Netherlands, for example, patients are given an iPad. They can view the results of tests, treatment plans, medication information and educational videos. The hospital is using this information to involve the patient in their path to recovery, giving them a sense of having some control. To protect patient privacy, their data are secured and are accessible only to the doctor and the patient.
A message on the doctor's mobile device tells them when test results are in.
Doctors work much more efficiently when they have access to an iPad. Special apps give them insight into a patient's status and medical history. During rounds doctors can consult and update the information at the patient's bedside. Working with expensive Computers on Wheels (COWs) or walking around with printed patient files are now a thing of the past. When test results are available, the doctor is immediately informed on their mobile device. And when it's time for a patient's medication, the nurse stops by to scan the patient's wristband with barcode and the right medication in the right dose is then delivered to the patient.
Advantages:
• Makes hospital stays more pleasant for patients • Makes doctors' work easier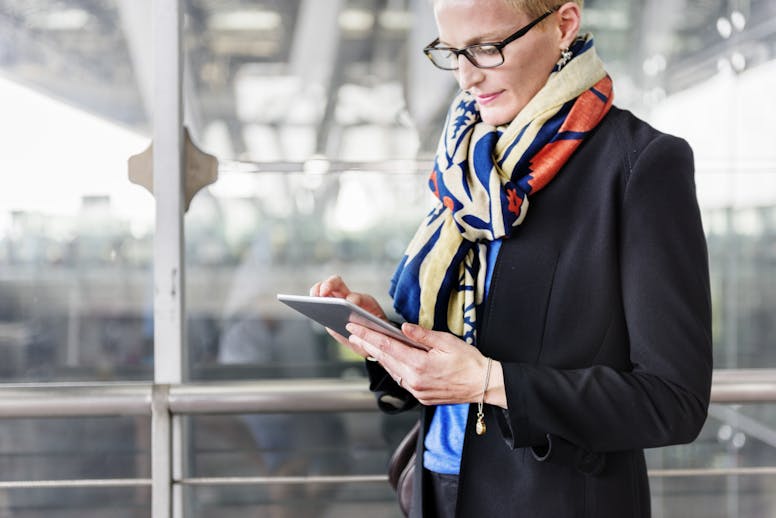 2. Shorter queues at airports
The airline industry is also making smart use of mobile devices. For example, a British airline is using iPads to increase customer satisfaction. If you ask travellers what irks them most about airports, their first answer is usually the long queues. How can this be solved? Firstly by giving the desk staff iPads with apps for scanning boarding passes, viewing passenger reservations, finding information about alternative flights and rerouting passengers. All this in less than four minutes per passenger! This obviously helps passengers progress through the queue faster. What is more: they receive personal attention, because the desk staff is in front of the desk rather than behind it. These are small changes that ultimately may have a large impact on customer satisfaction.
Passenger services
In addition to the smart apps for desk staff already mentioned, all of this British airline's customer service agents use other apps to offer passengers high-quality services. Passengers who are transferring to a connecting flight can be identified; communication with foreign passengers is simplified by means of a translation app; and the ground personnel can help passengers find any lost luggage.
Advantages:
• More personal attention imprves customer satifcation • Passengers progress faster through queues • Improves the efficiency of and pleasure in the work of ground personnel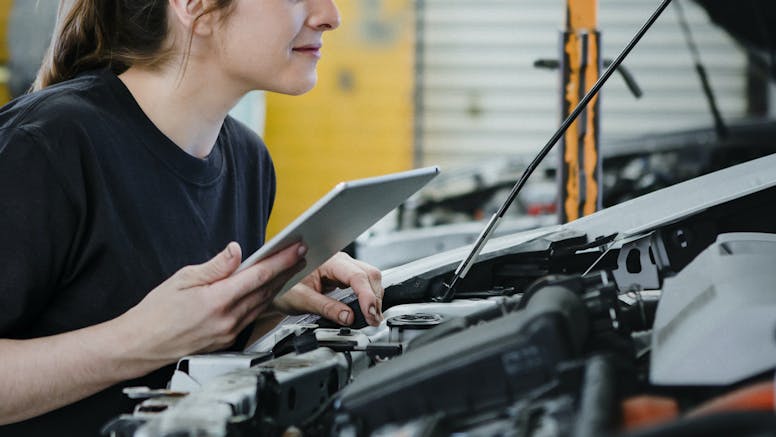 3. Mobile devices accelerate the production process
In the industrial sector, various processes usually take place at a single location, such as a manufacturing plant. Processes are highly mechanised and automated, with a lot of employees walking around. The perfect environment for improving the production process using mobile devices. This induced a Swedish technology supplier with operations throughout the world to take an assertive approach to smooth the process. Both machine operators on the work floor and teams in the sales offices, as well as engineers in the field, now use iPads and iPhones to view important, up-to-date information. They communicate and share information directly with colleagues using chat apps, with significant improvements in the area of cooperation.
Saving time
At the beginning of each shift, plant staff log in on a secured app, after which a clear user interface is displayed. They select the machine concerning which they need information and can view the status of the machine based on a colour. If a warning sounds, they can immediately identify the problem. The app also enables employees to simplify the complex data generated by the machines. The data are selected to display only the information that is valuable for the plant employee concerned. Employees no longer need to walk back and forth in the plant to collect data from various machines and desktop work stations.
Advantages:
• Improves and accelerates the production process • Saves up to 25 minutes each day for each sales employee
Seize the opportunities offered by mobile devices!
Mobile devices have already been effectively implemented in a variety of industries and sectors. The examples above illustrate that mobile technology can make life easier for employees and customers in a variety of situations. It also offers strategic advantages to organisations because it accelerates work and production processes.
Share article