Physitrack helps physical therapists with on-screen healthcare.
More and more healthcare professionals are discovering the benefits of on-screen healthcare. Regrettably, this kind of e-healthcare is often seen as a separate solution, while it has so much more to offer! Physitrack enables physical therapists to help their patients remotely, integrated with regular consults and treatments.
Partners

Physitrack / Apple / Xando

Software

PhysiApp & Physitrack / iPadOS

Hardware

iPad / Magic Keyboard
"On-screen healthcare is an integral part of healthcare services"
Most people think of a physical therapist as a healthcare professional who has a lot of physical contact with patients. Massaging, kneading, pulling and pressing. But this is only a small part of the work of physical therapists. Information and exercising are at least equally important. More and more therapists are discovering that giving patients exercises is more effective because providing information and self-management enables a patient to achieve more than the therapist can in only an hour each week.
Physitrack is a digital solution developed especially for remote treatment in motion therapy. The core of the software is at-home exercise with the accompanying patient information about their complaints.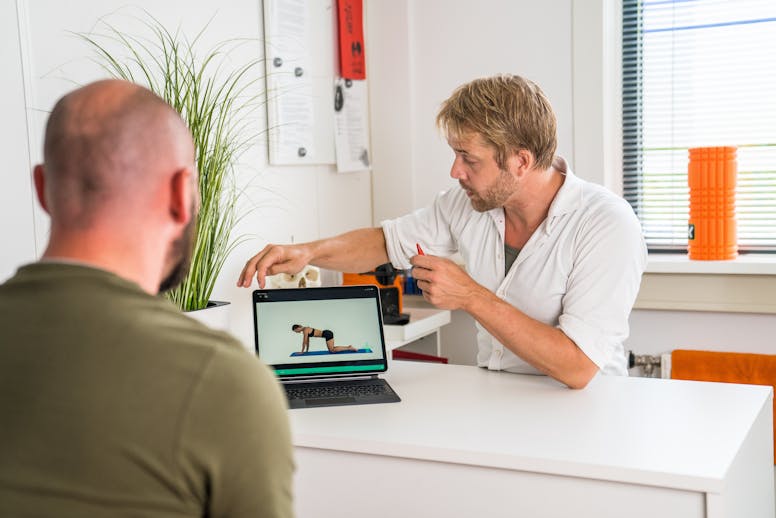 App with exercises
The solution is comprised of two parts: one app on the iPad for the physical therapist (Physitrack) and another app for the patient (PhysiApp). The physical therapist creates an account in PhysiApp along with an exercise program for the patient with the right exercises. Supplemented where necessary by information in the form of digital brochures. Incidentally, Physitrack can be easily linked to many popular solutions for electronic patient files. Patients can also be asked to complete questionnaires on the iPad, at the beginning and end of the treatment process, for example.
Watch this video about Wouter van Leeuwen, orofacial therapist with OFTA.nl. He has fully integrated Physitrack into his practice.
Everything on a single platform. Transparent for the patient and handy for the physical therapist.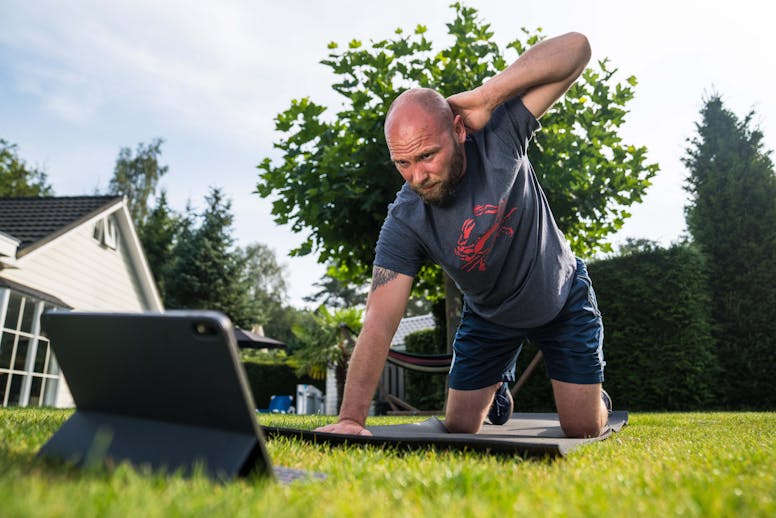 In all facets of healthcare
Physitrack is not just suitable for physical therapists. It can be used in every situation in which physical exercises and monitoring are used. Company healthcare, hospitals and elite sports are other examples.
iPad and iPadOS for physical therapy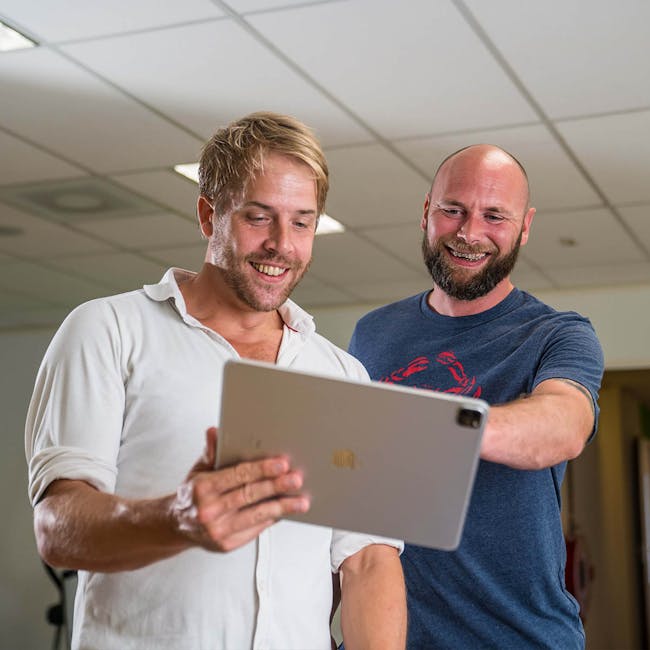 Help the patient
Explain ailments and exercises.
Scan referrals and put them directly into the patient's file.
Film the patient's movements for analysis.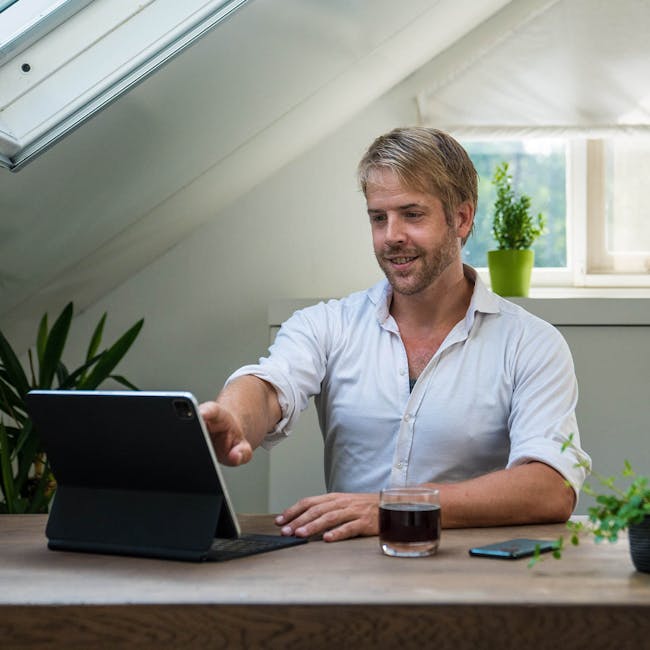 Photos and videos
Use iMessage and FaceTime for consultation.
Keep track of appointments in Calendar.
Use the iPad to consult and update patient files.
Want to know more about Physitrack and iPad?
Do you have questions about what Physitrack and iPad can do for your healthcare practice?
Contact us
Physitrack
Physitrack is a provider of digital patient support solutions, including information, exercises for at home and elsewhere, outcome analysis and video consultation. The solutions are intended for movement therapy and prevention.

Since 2015, Physitrack has been a part of a small group of software suppliers in the healthcare sector that is part of Apple's Mobility Partner Program (MPP).

Physitrack homepage

Xando
Xando is an Apple Premium Reseller. The Xando Apple experts help companies and organisations with advice, financing, implementation and management of Apple devices.

Together with Physitrack, Xando has developed a total solution for various healthcare sectors using Apple devices. The combination of the Physitrack app and an iPad makes the daily work of physical therapist and other healthcare professionals easier. This cooperation provides full services to your company and the end users.
Meer informatie