Back to overview
Choosing between Mac and Windows? Not as hard as it seems!
---
"For the price of a Mac I can buy two PCs." That probably sounds familiar. But the higher purchase price is only a small part of the story. Low operating costs make Apple an appealing option. Read why more and more companies are switching to Mac.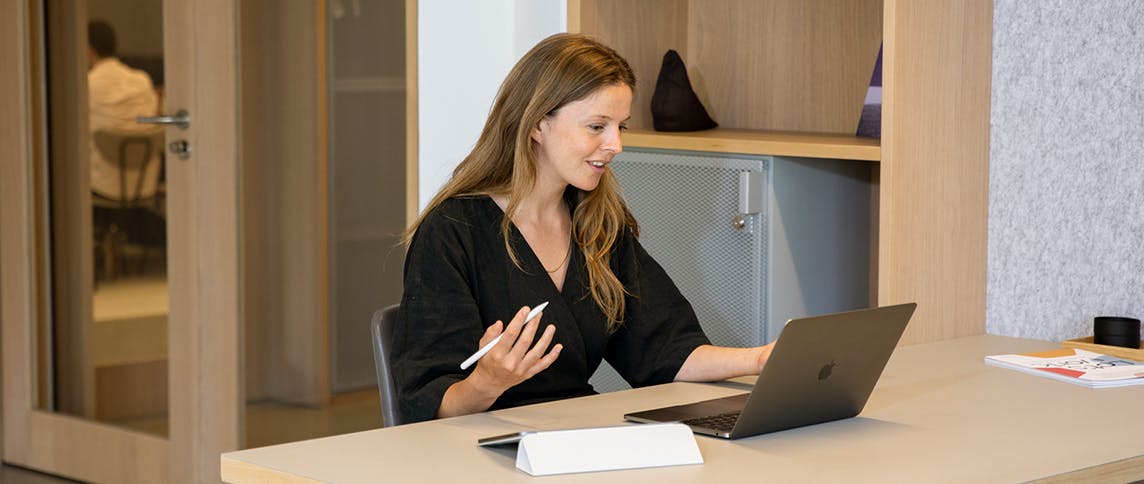 With some choices in life, there is a stark contrast between opinions. This is often the case when it comes to your work computer: either you are happy with your PC, or you love your Mac. If you belong to the latter group, you can stop reading. For all of the companies that use Windows, here are five reasons to switch to Mac
1. A Mac is not more expensive
This is probably the biggest misunderstanding about Mac. Yes, on average the price of a Mac is higher than that of a PC, assuming that they have the same processor, similar graphics options and the same amounts of RAM and memory. But if you look beyond that, the differences are much smaller, certainly if the time has come to purchase new computers.
If you only look at the purchase price, then what really matters is the residual value. Economically speaking, after three years a PC's value is about 10 percent, while for a Mac it is at least 25 percent. Looking at its value in a private sale, it is many times that.
But there is also no reason why you would replace a Mac so quickly. Apple supports its models for at least five years and often up to seven years. And even after that you can keep going for a few years with free operating system updates.
With a PC, the standard operating system is Windows 10 Home, which nevertheless misses a few elements that are essential in a business environment. Remote management, for example. Even security is limited. It does not have BitLocker, for encrypting files, or Windows Defender, as protection against viruses and malware. For those you need Windows 10 Pro, a licence for which easily costs EUR 200 or more.
If you have about ten computers, you also need some kind of management. This is a standard feature of macOS. With it, you can easily use a third-party tool to manage your entire fleet of computers: rolling out updates and apps, setting authorisations, and even remotely erasing a Mac if it is lost for any reason.
Since IBM started to allow its employees to choose, this inventor of the PC is home to more than 130,000 Macs.
2. Operational costs
In addition to the purchase price, costs for licences, etc., there are also what we refer to as "operational costs". Those are the costs of keeping a computer running, installing updates and resolving problems. As you may have already guessed, those costs are much lower with a Mac than with a PC.
Let us explain. To begin with, it is much easier to put a Mac into operation. It is merely a matter of switching it on, going through a few steps, and voila! In business environments, it is easy to centrally define those steps using Mobile Device Management (MDM), a management environment that is a standard feature in macOS. As well as in iOS and iPadOS, incidentally. This may include automatically creating an Apple ID and user identities for a Windows environment, network rights and connections, and immediately downloading and installing the right apps.
For companies, however, the largest benefit concerns the time needed for support. Windows users prove to run into more problems than Mac users: an average of six times a year compared to one or two times a year. What is more, problems with the Mac can be resolved faster and more easily.
Even if you don't have an IT department but do use a number of Macs in your company, you will discover that using a Mac is easier and more intuitive, and that you seldom encounter serious problems.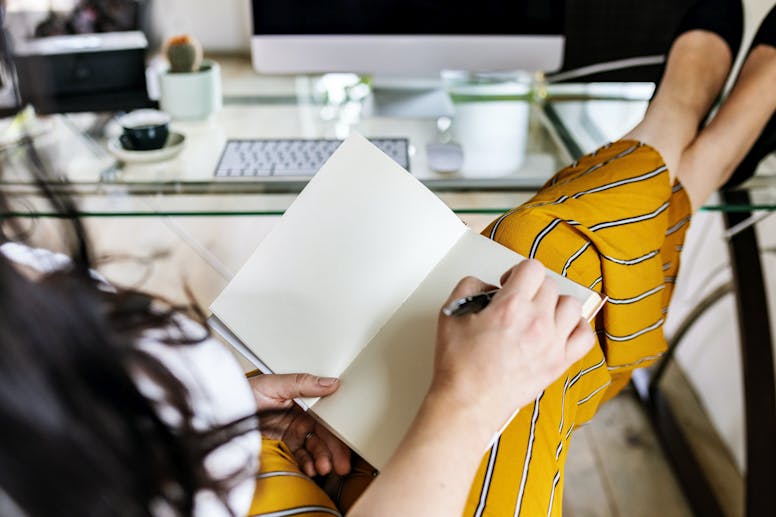 3. No messing with software and drivers
macOS is the standard operating system of a Mac. You purchase the operating system including all future updates for the entire life of the Mac. For example, macOS 11 Big Sur can even still be installed on the MacBook Pro, MacBook Air and Mac Pro purchased in 2013. Free of charge.
Because the hardware and software dovetail so seamlessly, almost all software and accessories work without taking additional steps. Installing a driver? Mac users have no drivers for USB or Bluetooth devices like a mouse, keyboard, docking station or audio cards. macOS has a standard driver for much other equipment as well, like printers.
4. Your employees prefer to work on a Mac – and you will too!
Controversy has always existed between Windows and Mac users, but if you ask about their personal preference, most employees will not hesitate to say Mac. And that is exactly what researchers did. In 2018, Jamf – a company that creates software for the management of Apple devices – was curious about whether companies allow their employees to choose the device they prefer to work with. And if so, what the employees chose.
According to this study, at companies where employees are free to choose, no less than 72 percent choose Apple. This concerned not just the computer, but also the smartphone and tablet, incidentally. The study also showed that these employees were primarily Millennials: young professionals who have been brought up surrounded by digital devices.
And that is the very age category of the new generation of professionals that organisations need but cannot find. Companies need to go all out to recruit and retain these professionals. Choosing your own devices is not an unimportant part of this. Today more than 55 percent of large companies offer employees the possibility of making their own choice.
5. A Mac is more secure
It would be stale news to say in support of the Mac that macOS is not sensitive to viruses and malware. That was true for quite a long time, but the platform's growing popularity has also made it more appealing to criminals. But even though there is a danger, Mac users still do not need to install separate software to filter out malicious apps: this is a standard feature of the operating system itself, including automatic updates.
Moreover, macOS only allows software to be installed that comes from a developer that is registered with Apple. Unknown software can only be installed via a detour, which is a bridge too far for many users, meaning that as manager or business owner, there is no need to worry.
Sensitive information can also be encrypted for storage using FileVault. So if the Mac accidentally ends up in the wrong hands, data are not accessible to those who should not have them.
Getting interested?
Would you like to work with a Mac or are you considering having your company make the switch?
Contact us
Amac
Amac is the largest Apple Premium Reseller in Europe, with fifty stores throughout the Netherlands. Amac Pro is the professional user's partner for the use of Apple products in their businesses. Amac Pro offers personal assistance, installation and maintenance, as well as services such as training, repairs, trade-ins and tailored financing.
Amac Pro - Mac in bedrijfsleven
Pro Warehouse
Pro Warehouse is an Apple Expert that is specialised in the business market. This full-service reseller helps with the entire process: from the purchase and roll-out of hardware to assisting users with management and support. Pro Warehouse has one of the largest Apple engineering teams as well as its own warehouse.
Pro Warehouse
Share article