Back to overview
Outsourcing management? Managed Workplace is your friend!
---
System administrators spend a relatively large amount of time managing devices. Luckily, there are many options for outsourcing that management. What you get in return is more time, improved efficiency and a happy workforce.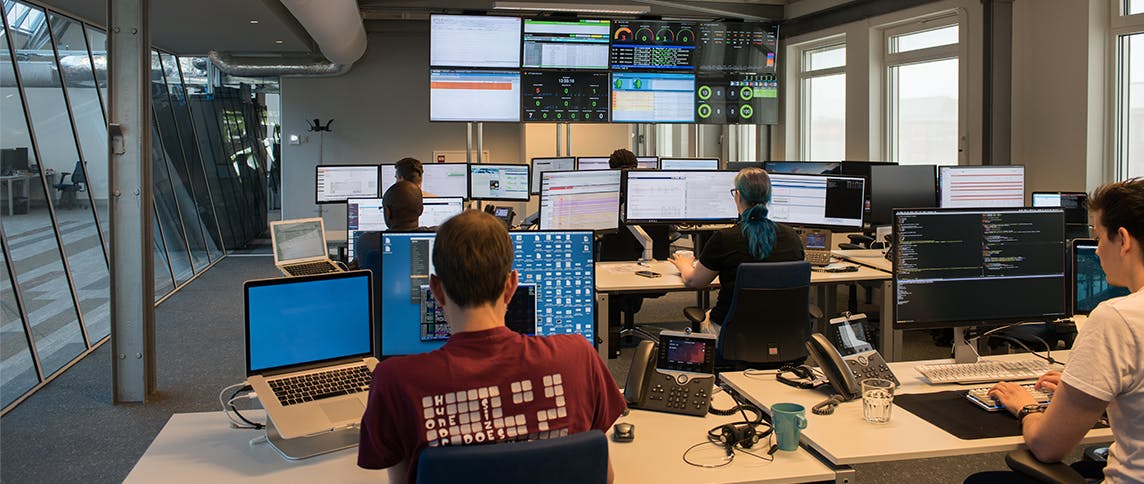 Pro Warehouse manages Apple devices with Jamf
When it comes to Apple devices in particular, outsourcing is easy. Apple's partner Pro Warehouse, for example, will help you in a flash by taking responsibility for management, saving you time and effort. They did this for one of their clients: Quanza.
Quanza is an IT company itself, and you would think that they can easily handle device management. That may be true, and in fact that is exactly what they did for a long time, but rapid growth in recent years increased the IT department's workload. The IT environment became increasingly complex as security requirements were made increasingly strict, in part due to ISO certification.
Managed Workplace
During one of the first meetings with Pro Warehouse, it soon became apparent that a management tool was not the only thing Quanza needed. Employees experiencing difficulties were still turning to the IT department, making the outsourcing of support a logical additional option. All things considered, Pro Warehouse came up with the solution of Managed Workplace: a total solution for everything that has anything to do with the rollout, installation and management of both hardware and software.
Everyone has their own workspace, and the system administrator has no worries!
Security
Managed Workplace offers Quanza yet another advantage. ISO certification makes audits mandatory, and these can be easily performed by means of the Jamf dashboard. In the past, a system administrator needed to visit each individual workplace to verify the status of the Mac.
Certification was another reason to place trust in Pro Warehouse: not only is this Apple partner certified itself, but it applies the CIS (Center for Internet Security) benchmark to secure the devices that are managed using Jamf. This means that an estimate of essential components is drawn up together with the client, followed by their implementation. After that, it is merely a matter of monitoring components on the checklist that could cause security incidents.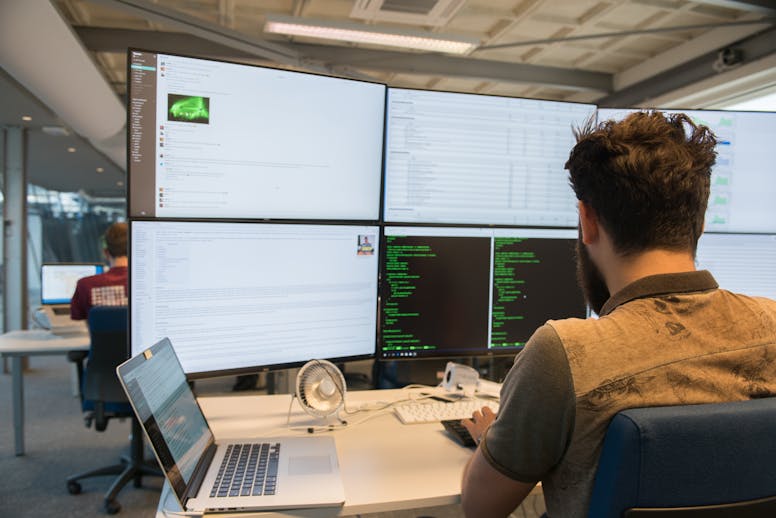 On balance
We have said it many times before: while the Mac appears to be more expensive at first glance, in the end – on balance – it will cost you less. Quanza learned the truth in this. Users can resolve most of their own issues, if they even experience any. That means lower support costs. Issues that are truly troublesome are addressed by the Pro Warehouse service desk. Which is also part of Managed Workplace.
A special Slack channel was opened with the IT department for the implementation process. Short lines of communication and rapid responses make the work much more pleasant than complicated escalation stages with meetings and mails.
Nearly all of Quanza's employees now work on a Mac. It is also the standard device for new employees.
Tell me more!
Curious about Managed Workspace? We will be happy to tell you more.
Contact us
Pro Warehouse
Pro Warehouse is an Apple Expert that is specialised in the business market. This full-service reseller helps with the entire process: from the purchase and roll-out of hardware to assisting users with management and support. Pro Warehouse has one of the largest Apple engineering teams as well as its own warehouse.
Pro Warehouse
Share article