Back to overview
Mac and iPad – a powerful work pair
---
The operating systems of Macs, iPads and iPhones have been increasingly coordinated. No matter the device, your experience is consistent. Making it ever more interesting to have several devices work as one whole.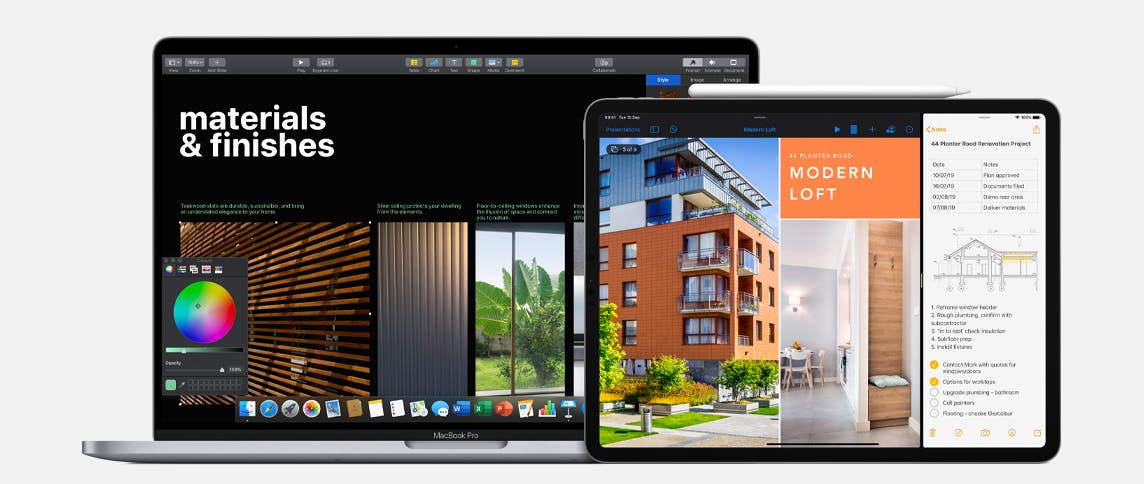 The new macOS Big Sur is a giant leap forward for the Mac. Not only was the interface design overhauled, but many new functions have been added. Combined with the M1 processor, the iPad and iPhone operating systems have been coordinated even more closely with macOS.
That coordination is already evident in the interface design. The pictograms for apps are now the same on all devices. Including the Dock. Big Sur now also has an operating panel that is similar to what you see on the iPad and iPhone when you swipe down from the top right corner. The Mac windows have also been modified to look more like those of iOS, for example with more transparent elements.
Various apps are now consistent on all operating systems, including Safari, Mail/Calendar/Contacts and Music. And, to the delight of many users: Messages! All of the handy iPad and iPhone functions are now also available on the Mac with Big Sur, such as responding to messages and conference calls.
Now that macOS and iOS have become so much alike, you may want to take a look at how Mac and iPad perfectly supplement one another. We will focus on the iPad, but some functions also work on the iPhone.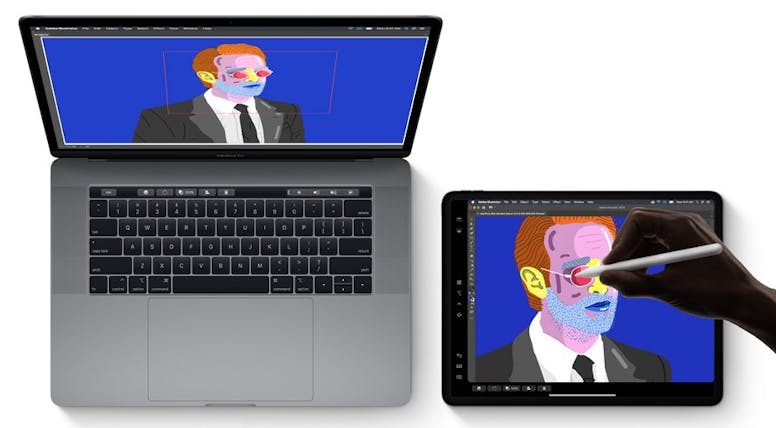 Side car
Do need more room on your screen? With Sidecar you can use your iPad as a second or even third screen. All of the functions that are available using a real second screen can also be found when you use your iPad for that purpose. Use your mouse on the enlarged screen and move windows from one screen to the other. For a presentation, you can mirror the Mac screen: you will see the same on both screens.
All this may not seem all that exciting, but Sidecar can also do something special. Use a Pencil to make notes in an app, or in a pdf, and then save it on your Mac. With some apps that support this, you can use the iPad as a drawing tablet. Apple apps can do this, but you can also use Adobe apps, for example. You can use Photoshop to draw on the iPad, with the result immediately visible on the Mac.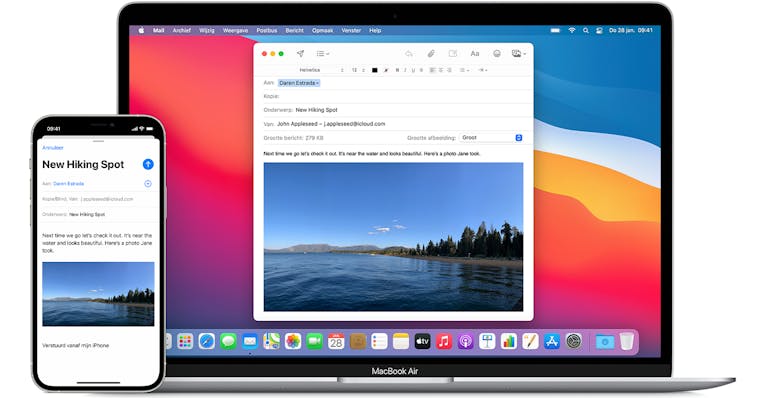 Handoff
Using Handoff, you can start doing something on one device and continue doing it on another. A commonly used example is a website in Safari on the iPad that is subsequently opened on the Mac. This works with iPhone as well. What is special is that it works at any time: you can stop composing a mail in mid-sentence and then finish it on a different device.
Apps that support Handoff are Mail, Safari, Pages, Numbers, Keynote, Maps, Messages, Reminders, Calendar and Contacts. A variety of apps by other software developers are also Handoff compatible, including iA Writer Pro, the notes app Things, and the Fantastical 2 calendar software.
Handoff is part of Continuity, enabling even more coordination between devices. A phone call that is received on all of the devices at the same time, for example. Or using your Watch to unlock your Mac. Handoff has been operational since Yosemite (10.10) and iOS 8, but with Big Sur, now your experience is more equal across all devices.
iOS-apps on the Mac
The most important change with the arrival of macOS Big Sur and iOS 14 is the possibility of using iPad and iPhone apps on the Mac. However, be sure to note that this only works on a Mac with an M1 processor.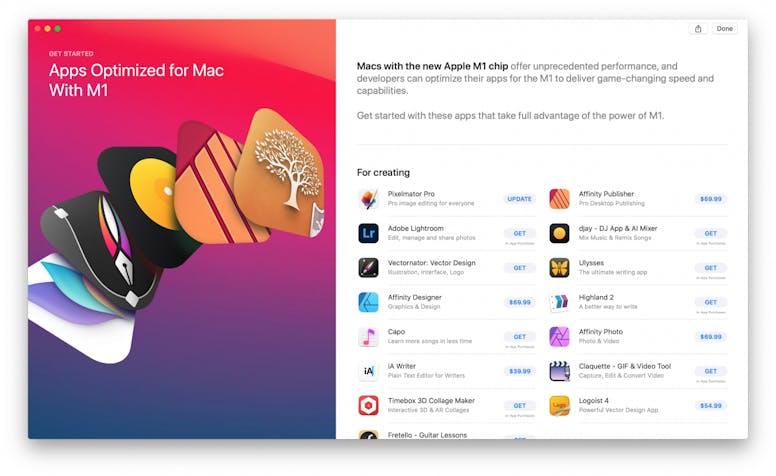 If you have a Mac with M1 and an iPad or iPhone, you will find the apps you have purchased in the Mac App Store under your account data. Other apps can be installed by searching by name and then clicking on "iPad and iPhone apps" in the results. When both versions are available, Big Sur will automatically install the iPad version. Many iPad apps have a portrait and a landscape version of the interface. You can switch between the two on the Mac as well.
Want to know more about Mac and iPad?
The Mac and iPad are a superb combination for your daily work. The power of the Mac combined with the versatility of the iPad with touchscreen.
Contact us
Share article