Back to overview
Worry-free holiday with these devices
---
Holiday time! Finally! Of course you take your devices with you, from the AirTag in your backpack to the light-weight MacBook in your suitcase, with long-lasting battery for on the beach.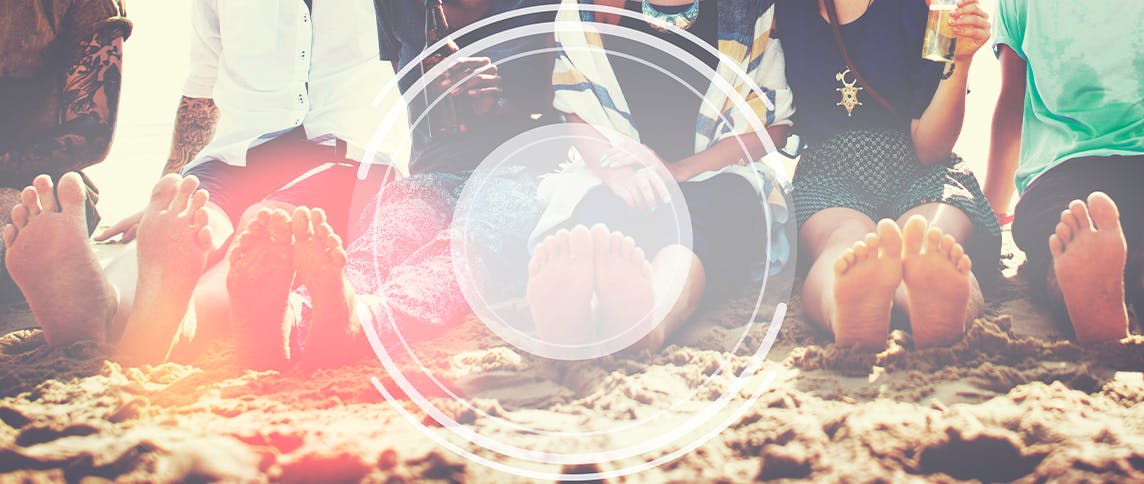 Employees are happier and more productive using Apple devices. Not having to go without while on holiday makes it that much better. An iPhone or iPad is still fun to have when you are off work. And should the need arise to do "just this one thing" for work during your holiday, it is nice to know that your MacBook's battery will last all day. Meaning that you can stay right there on the beach. So, why wait? Activate Out-of-Office and close the (virtual) door to your office.
On your way
The fun starts while you are on your way, of course. Travelling by air? Download all your music to your iPhone so that you can continue to listen in airplane mode. You can do the same with games: download them onto your iPad in advance. Along with films and series from Netflix.
If you are travelling by road, you will never get lost with Apple Maps on hand. If the radio in your vehicle needs to be replaced, be sure to select one that supports CarPlay. You can find route descriptions, make calls, send messages, listen to music and much, much more – all with almost no need to take your hands off the steering wheel.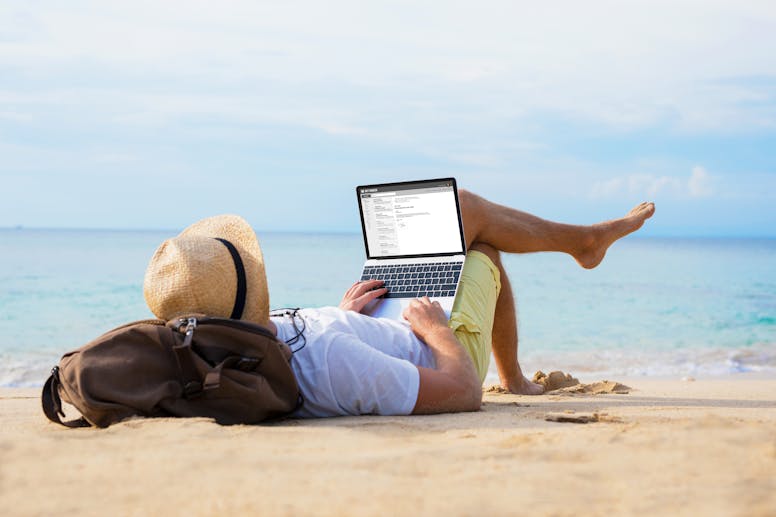 At the beach
Before the coronavirus pandemic, Dutch people went on up to three holidays each year, at least one of which to a beach destination. You could say the Dutch are true sun worshippers. It's a good thing your iPhone, iPad or MacBook with M1 processor really can go all day without charging. If you use your iPhone as a Wi-Fi access point, then you will even have Internet on your other devices and can easily watch that movie or series while basking in the sun. Be sure to check your plan before you leave! Your plan for the Netherlands can be used throughout the EU, which means that data will not be a problem. Outside of the EU, it might be worth taking out an additional plan, or buying a local SIM card.
City trip
Another popular destination or break is a city trip. Download one of the many city guides, like those by Lonely Planet, from the AppStore before you leave. Maps will easily guide you through the narrow streets of Florence or the boulevards of Saint Petersburg. Many enjoy taking photos of city views and historical buildings on such trips. Your iPhone has a professional camera that will match the performance of a large and expensive reflex camera.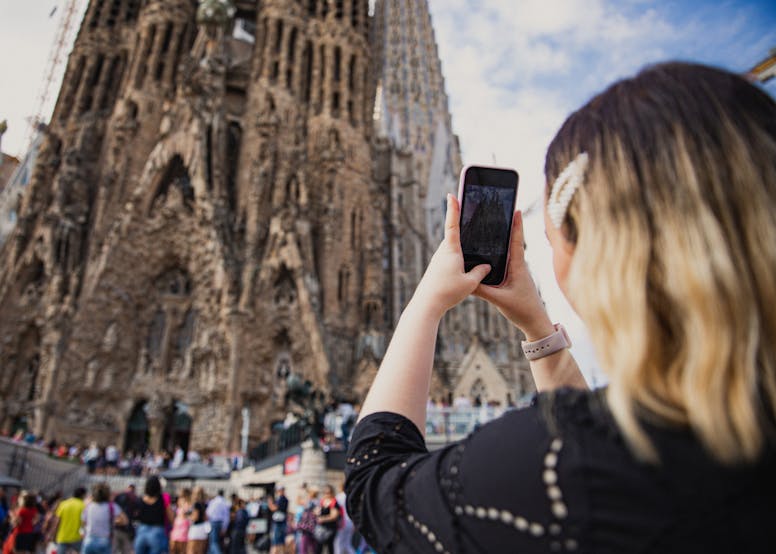 For those left at home...
If you are not taking a holiday this year, Apple still offers lots of fun. Maybe this is the time to spend at least part of your holiday allowance to buy that SMART TV preconfigured with AirPlay and HomeKit that already has the Apple TV+ app. And then there is always your iPad or iPhone, for playing a game now and then.
Taking your Apple on holiday with you?
We can help you with your purchase of any Apple device, from AirTag to MacBook.
Contact us
Share article